FAU HIGH TEAM COMPETES IN NATIONAL ACADEMIC COMPETITION
FAU HIGH TEAM COMPETES IN NATIONAL ACADEMIC COMPETITION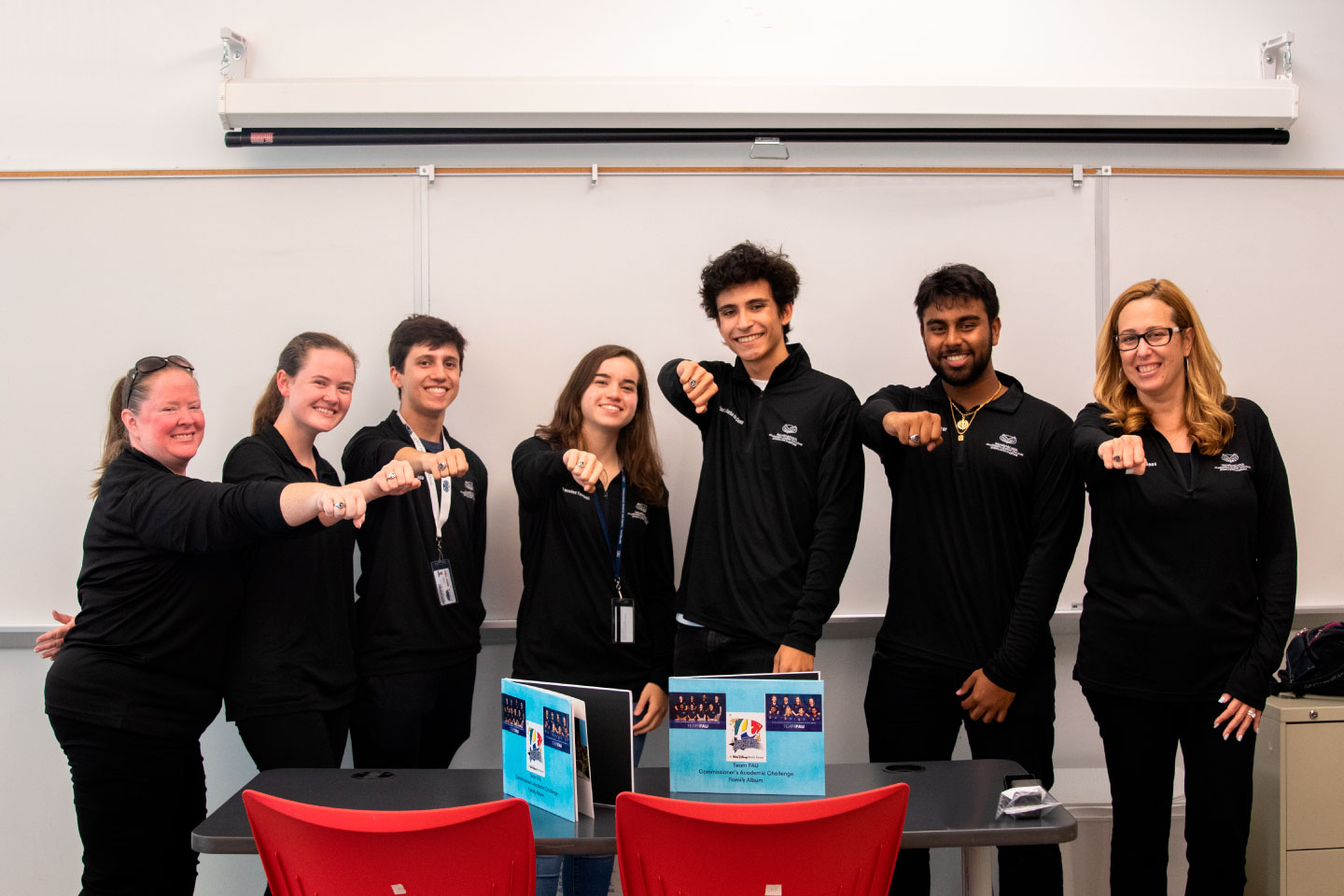 ---
by BRITTANY SYLVESTRI | Wednesday, Jun 12, 2019
For the first time ever, a team of Florida Atlantic University High School students was recently invited to the National Academic Competition in Washington D.C. following their championship winning performance in the State Commissioner's Academic Challenge at Walt Disney World in April. 
The FAU High team consisted of Yasmine Zerrouki, Mauricio Barba da Costa, Pedro Almeida, and Ajay Desai. 
Students from all over the county took part in the prestigious competition. Players were asked questions within the areas of math, science, history, medicine, language arts, sports, current events, social studies, foreign language, and other general knowledge. 
The FAU High Team made it to the finals, which included the top 15 teams. 
"Receiving an invitation to the national level of an academic competition was truly an honor," said Sherry Bees, principal/director of A.D. Henderson and FAU High School. "The team had an incredibly powerful experience bonding and competing in Washington D.C. I was so happy to present the team with State Championship rings once we were back at FAU."
A total of 50 teams competed at this year's National Academic Competition over the course of three days. 
-FAU-