FAU High School student early admit to Pennsylvania Carey Law School
FAU HIGH SCHOOL STUDENT EARLY ADMIT TO PENNSYLVANIA CAREY LAW SCHOOL
---
by Teri Deyo | Tuesday, Jan 26, 2021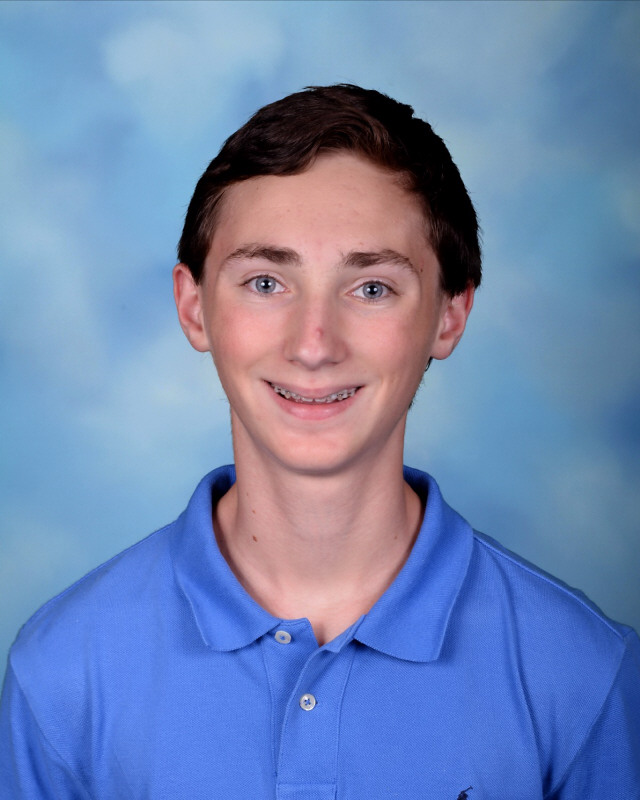 Florida Atlantic University High School student Michael Evrard-Vescio was recently accepted to the University of Pennsylvania Carey Law School through his early decision admission. This offering to Penn Carey Law makes Michael one of about 300 students admitted.
Carey Law "offers students an unparalleled education informed by inclusivity, intellectual rigor, research, and the momentum to create new knowledge to the benefit of individuals and communities around the world."
FAU High School, serving grades 9-12, is the only public, accelerated pre-collegiate program that has every one of its students working towards a cost-free bachelor's degree and high school diploma simultaneously. Through the advanced coursework and diverse experiences, FAU High School has efficaciously prepared Evrard-Vescio for the bright future that lies ahead, starting with Penn Carey Law. "...my admissions wouldn't have been possible if I'd gone to any other high school in the country," said Evrard-Vescio.
While at FAU High School, Evrard-Vescio held leadership roles serving the Student Government as well as the Speech and Debate Team. Additionally, Michael represented FAU High School at the Presidential Inauguration Leadership Summit in Washington D.C. where he was the introductory speaker for Malala Yousafzai and awarded the 1st Place Imagining Peace Group. Michael's unrivaled commitment to excellence has allowed him to become a National Merit Scholar Semifinalist, place 2nd in Behavioral, Educational, & Social Sciences at FAU Research Symposium, earn the Emory University Melissa Maxcy Wade Social Justice Award Finalist, and become the 2020 Model United Nations National Champion. 
Most impressively, Michael is the founder and a board member of Bright Blue Bicycle Foundation (BBBF) of Palm Beach County, Florida. Through his National Speak Tank Program, BBBF raised $2,500 from local businesses, offering financial assistance to underprivileged students participating in national debate tournaments. 
"Michael Evrard-Vescio's unique qualifications, altruism, and unparalleled dedication will allow him to thrive at the nation's most prestigious and innovative cross-disciplinary legal program at the University of Pennsylvania Carey Law School," said Principal/Director Sherry Bees.